Products at Granite, Marble & Tile Solutions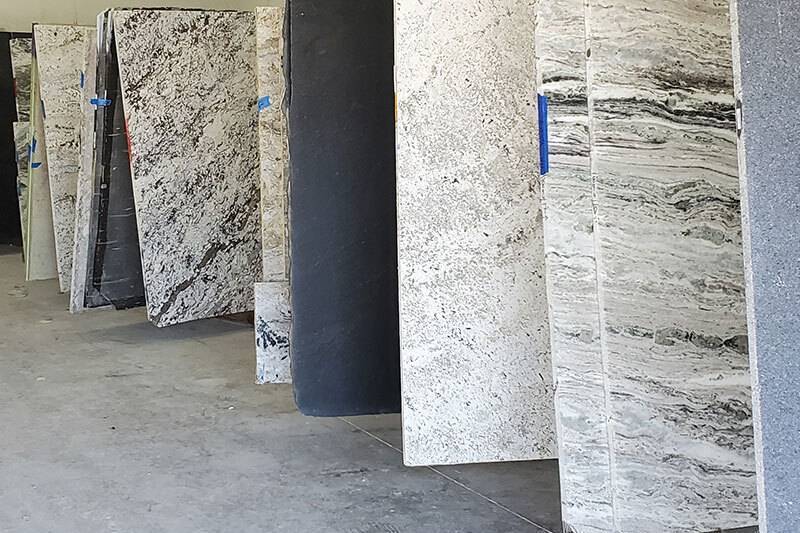 Our Indoor Slab Inventory in Ankeny, Iowa
At Granite, Marble & Tile Solutions (GMT), we offer an in-house indoor slab inventory with a team of skilled material experts ready to handle any questions you may have. We make sure to educate and prepare you the best we can, so that you can make an informed decision.
Our indoor slab warehouse offers you a controlled and comfortable environment that is well lit and organized to make your selection process enjoyable. Our experienced staff will assist you in choosing the ideal stone slab from our inventory of stone varieties and colors. When you're ready to buy, you can select the actual stone slab(s) that will be installed in your home.
Pre-Cut Stone Remnants
GMT currently has hundreds of pre-cut slabs perfect for smaller projects such as vanity tops, small counters, shelves, table tops, etc. Come take a look at our outdoor pre-cut remnant inventory, you could find the perfect smaller stone slab at an affordable price.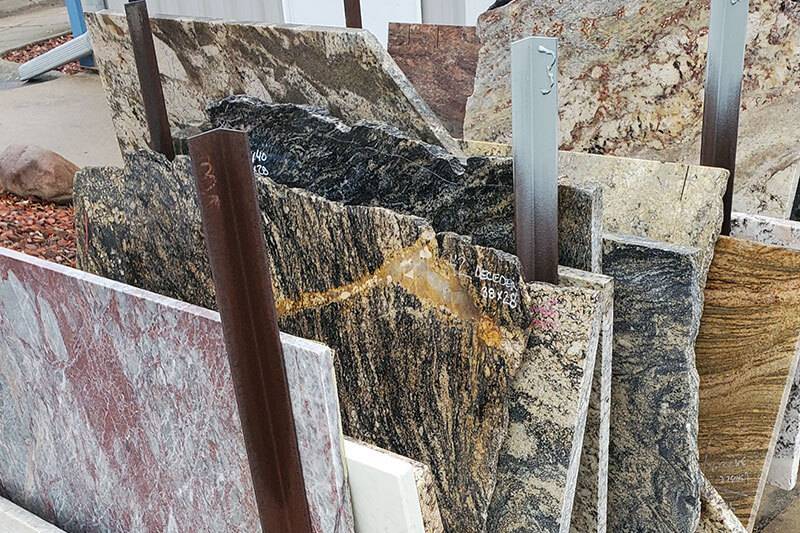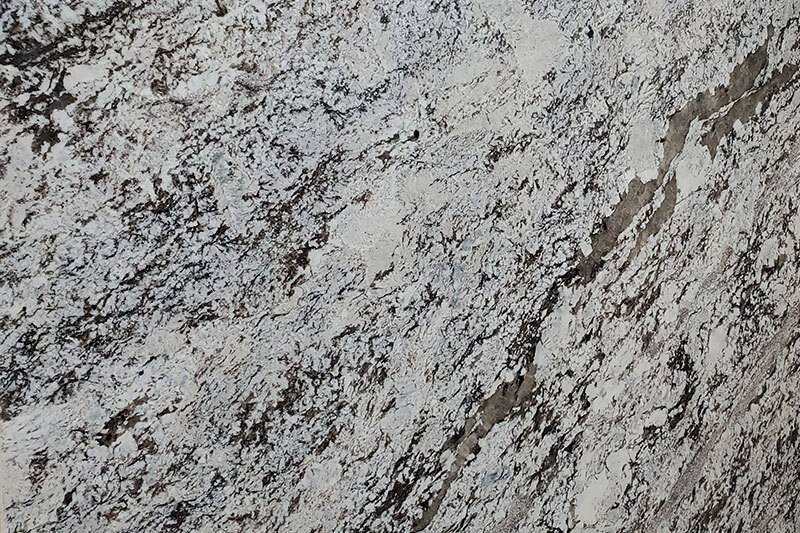 Natural Stone Selection
GMT provides a huge selection of fine natural stone to meet your specific needs. We work with only the finest imported and domestic stone to meet each of our customer's specific requirements. GMT buys only top quality granite, marble and quartz slabs, which guarantees top quality available natural stone materials. Our experienced staff can help explain the characteristics of different types of natural stone and explain the pros and cons to help you make the best choice for your project.
Quartz Surfacing
At GMT, we proudly represent a number of quartz surfacing manufacturers, each with their own price/categories/colors. We can help you decide which manufacturer works best for your specific slab size and project. If you start on surfacing with us, then we can mitigate the confusion that may come if you go directly to a slab yard. If your material isn't stocked locally, no problem! We have relationships with out of state vendors that can send us what you need at no additional cost to you!
As a part of our guarantee, we also require all customers who work with us for quartz surfacing, to come in and view the material right before we cut it! That way you can be assured exactly how it will look before we make that final cut.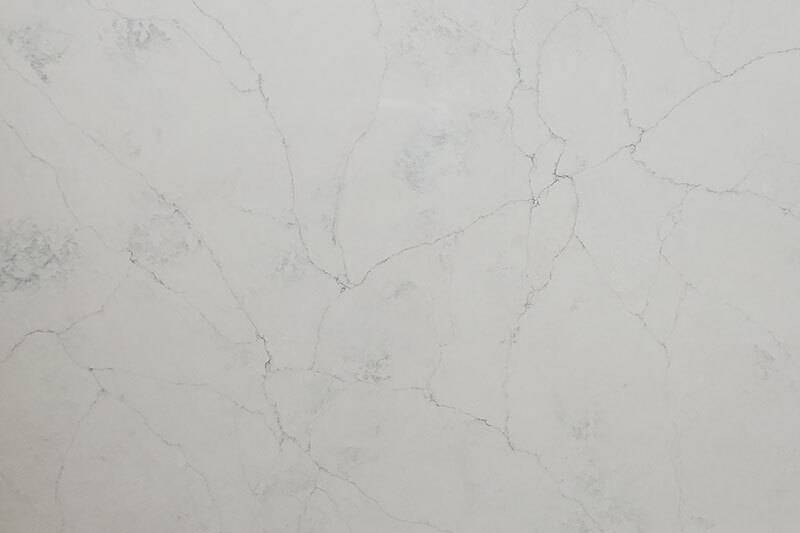 FAQs
How is quartz different from marble and granite?
Quartz countertops are sold under brand names such as Corian Quartz™, Hanstone™ and Silestone™ and are man-made stone surfaces. Quartz products offer consistency in patterns and colors that natural stone cannot. Quartz surfaces do not offer the uniqueness and varied random patterns of natural granite and marble.
Are granite countertops heat resistant?
Yes! Granite is formed using extreme heat and pressure, so a warm mug or hot pan will not damage it.
How do slab sizes affect my project?
Depending on the material, you may have picked out a small slab that you really like and order a full for your project. However, when it's time for installation, you find that the entire slab has a grain you don't like or variations in color that are not what you want. It's important to make sure you view the ENTIRE slab before determining the size you need.