At Granite, Marble & Tile Solutions we offer a wide range of products related to natural stone fabrication. From kitchen countertops, vanity tops, fireplace surrounds as well as bathrooms for both residential and commercial customers. We are locally-owned and operated with a highly-skilled staff that has a combined 92 years of experience in the natural stone industry. We work with the finest imported and domestic hand-picked natural stone to meet your specific requirements, buying only top quality granite, marble and quartz.
We can proudly say we have thousands of satisfied customers … with many voluntarily writing to tell us how pleased they are with our workmanship, service and stone products.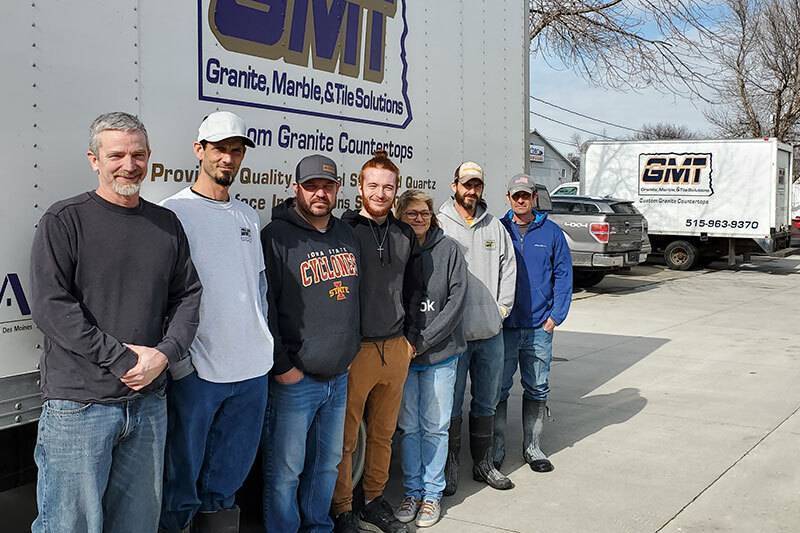 While we strive for flawless finished projects, the real difference is our people and our values! They tend to every detail of a project to assure your satisfaction, setting GMT apart from other fabricators. Customers are involved in the final material inspections and layouts which provide a realistic expectation level.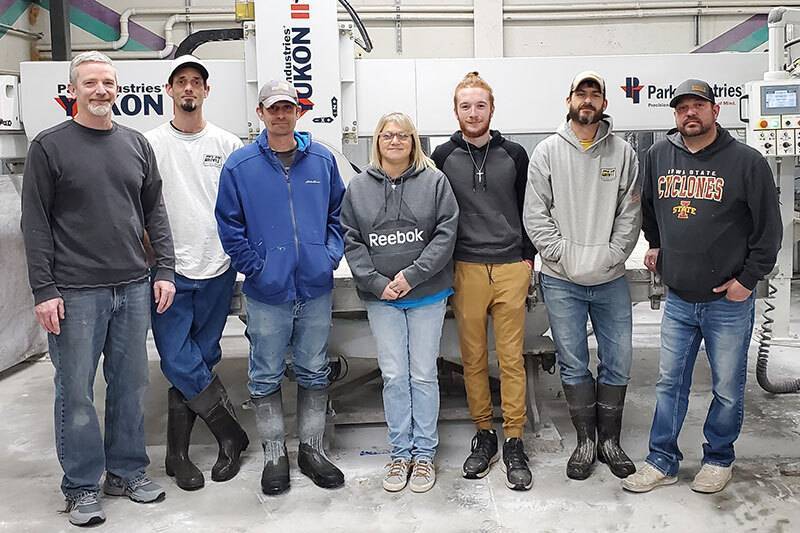 Our Team
Our representatives serve both as educators, advocates, and project managers, helping you make the best choices for your project and overseeing the fabrication process and installation. Our stone fabrication team has the skill and experience that assures quality workmanship and responsive service no matter how complex your project might be. Our installation professionals are the best trained in the industry— ensuring the finished result is something you can enjoy and be proud of.
Our Values
Honesty and integrity. What we say, we stand behind. You can count on firm estimates and adherence to deadlines. Communication. We promise to keep you informed throughout all steps of a project from initial estimates to stone selection, to installation and final follow-up.
Our Limited Lifetime Warranty
At Granite, Marble & Tile Solutions, we stand behind our product with a LIMITED LIFETIME WARRANTY. Seam integrity and sealing of your natural stone kitchen countertops are included. See actual warranty document for more details!
Our Warranty